Press Release
Skills and Future of Work Partner Forum
17 February 2022
Phnom Penh, 22 February 2022 - The establishment of effective skills and lifelong learning systems requires a long-term vision and clear action plan, taking into account Cambodia's needs and priorities.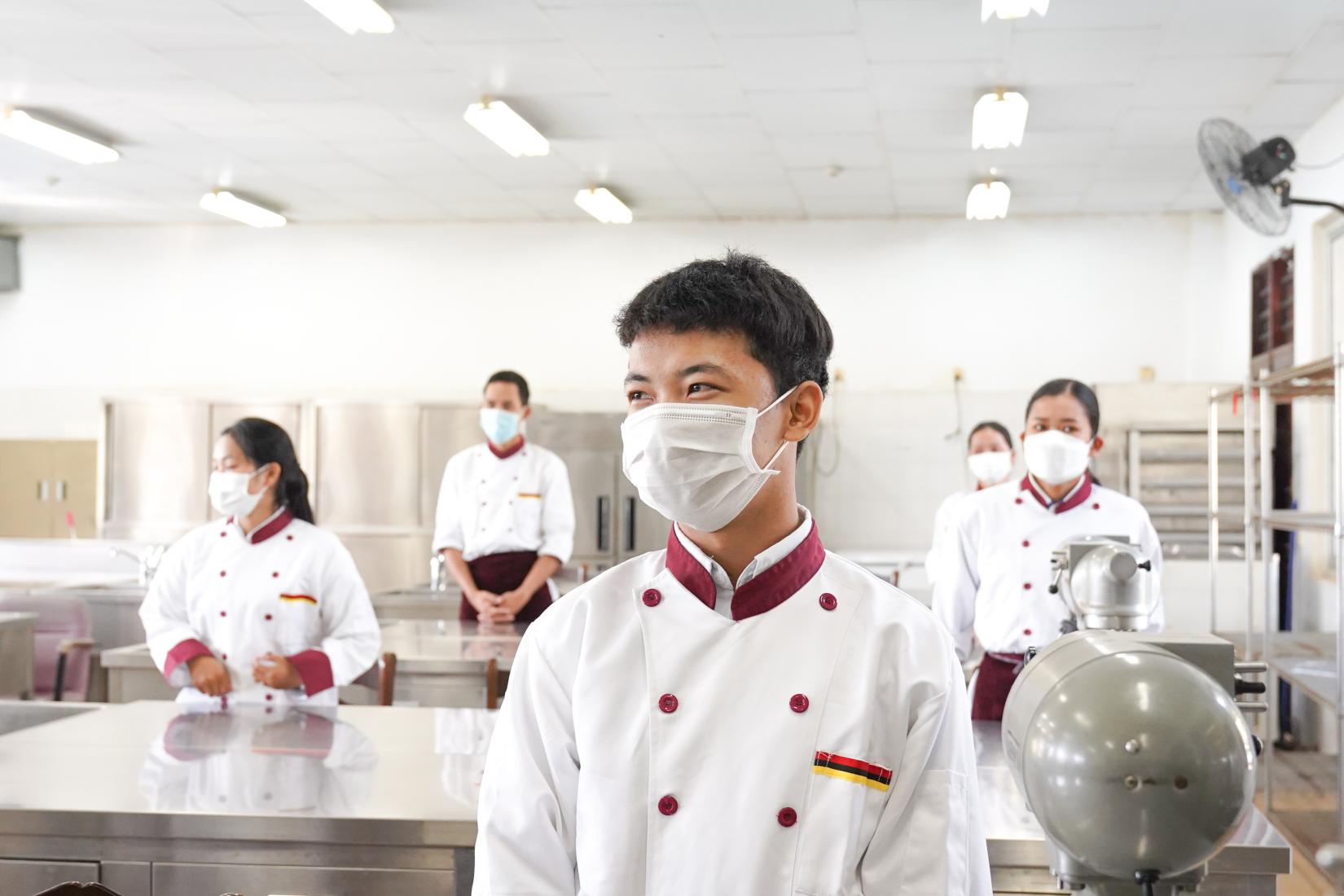 To seek support and engagement from stakeholders to achieve its vision, the International Labour Organization (ILO), in partnership with the Ministry of Labour and Vocational Training (MLVT), held a half-day Skills and Future of Work Partner Forum, between 2.00-5.30pm, on 17th February 2022.
Through this forum, the ILO joined hands with a wide range of stakeholders towards a common objective to further promote skills development and lifelong learning for all, and in turn, together contribute to Sustainable Development Goals.
The forum focused on innovation in TVET, with particular attention to digitalization, decarbonization and demographic shifts, which will serve as a platform for the ILO and like-minded development partners to engage in dialogue, and join forces on:
A clear vision of the long-term changes to be achieved through national interventions, and interventions required to reach this vision;
Impact on beneficiaries through the Government and social partners commitments to innovate and reform the TVET system for greater efficiency, relevance and quality;
Establish cases for skills development, specifically TVET digital transformation in the COVID-19 recovery and in preparation for the Digital Age.
Way forward for new partnerships on skills and lifelong learning for all in Cambodia.
In building such multi-stakeholder partnerships, the forum explored the ways to increase investment in national programmes on skills and lifelong learning.
H.E. Ith Samheng, Minister of Labour and Vocational Training stated:
"We know that investing today in the skills and employment of young people means investing in the present and future of our society. And this investment needs to focus on the quality and quantity of work.

The foundations of increased employable skills, lifelong learning, and the transformation to a digital and green economy, are necessary to support the Future of Work in all sectors, especially to eliminate economic barriers, which will result in long-term sustainable economic growth in Cambodia."
Ms. Pauline Tamesis, United Nations Resident Coordinator for Cambodia, affirmed:
"Thanks to the digital and blended platforms, as well as digital innovation, the UN continues to support learning and teaching by making opportunities more accessible to young women migrant returnees, low-skilled workers and rural and vulnerable youth, they have acquired skills in demand and become certified."
Mr. Graeme Buckley, ILO Country Director, said:
"Digitalisation and Decarbonization present new opportunities and challenges. The rise of digital economy offers enormous opportunities for decent jobs. Decarbonization of the economy will imply some jobs cut but also provide new green job opportunities."
Summary:
What: Face to Face & Online Partner Forum
Where: Raffles Le Royal Hotel, Phnom Penh, Cambodia
When: 2.00-5.30pm, 17 February 2022
Who For: Development Partners, Private Sector, Government, Non-profit organizations.
The International Labour Organization (ILO) in Cambodia works to advance the country's economic and social sector with its tripartite constituents, and has been playing an important role in helping to restore livelihoods, generate sustainable employment, rebuild infrastructure, and strengthen democratic institutions. To support youth to enter the labour market and to support the Government's COVID-19 social and economic response, the ILO is supporting the digital transformation of the TVET system in Cambodia. Many Cambodian public and private TVET institutions received the capacity building to design and deliver innovative blended learning and assessment packages, which will be allowing​ 3,000 youth to acquire skills in demand and become certified.
UN entities involved in this initiative
ILO
International Labour Organization