Speech
UN Joint Programme on Returning Migrants Launch ceremony
Remarks by Pauline Tamesis, the UN Resident Coordinator in Cambodia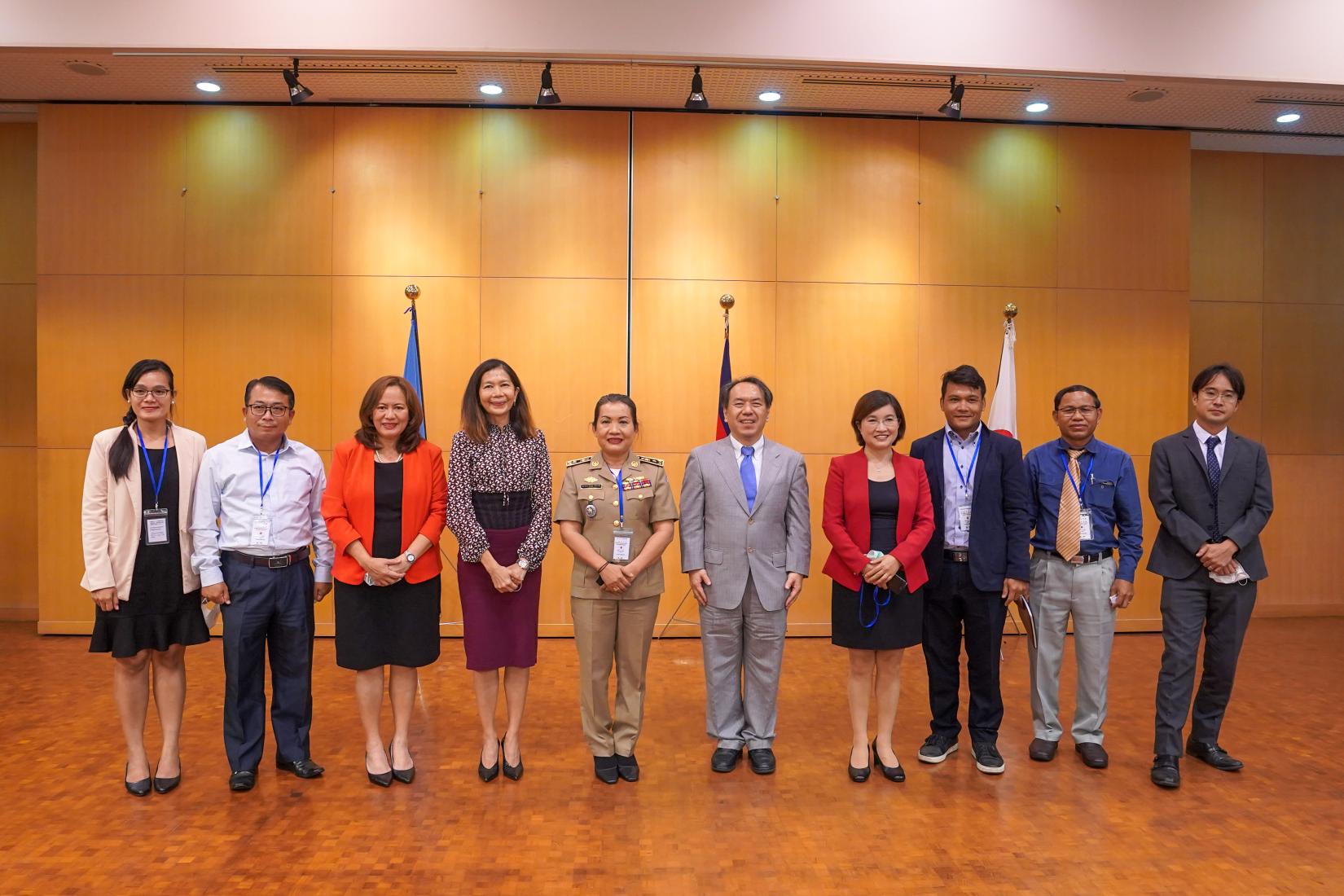 (Check against delivery) 
Excellencies,
Ladies and Gentlemen,
It's a pleasure to be here with you today.
With the generous support from the Government of Japan, the United Nations in Cambodia begins the implementation of a new joint programme. It is aimed at supporting the Royal Government of Cambodia in health compliant border response to limit the spread of COVID-19 variants of concern and meet the immediate needs of returning migrant workers from abroad.
The joint programme is a part of the broader effort of the United Nations country team to build back better from the pandemic with human rights at its core, for a more inclusive and sustainable recovery for the Cambodian people.
The COVID-19 pandemic has created uncertainty and prolonged emergency, with new variants such as Omicron mutating. Currently, the infection prevention and control measures at the Points of Entry, which witness large movements of people, such as at the Thai-Cambodian borders, remain vulnerable to high risks of transmission.
As borders open and public health measures are relaxed, the risk is that the spread of the COVID-19 variants of concern into rural communities could subsequently overwhelm the already fragile health system of Cambodia. Therefore, the priority is to strengthen measures for smart containment and protection to prevent larger scale community transmission of variants of concern into Cambodia.
It is important to follow a health and human rights' compliant approach to border management in order to effectively control and manage transmission of COVID-19 to rural communities, while fulfilling migrants' basic rights when they cross the border, stay in quarantine facilities or undergo treatment for COVID-19 in treatment centres.
Cambodian migrants returning from abroad, mainly Thailand, are considered one of the most vulnerable populations impacted by COVID-19 pandemic. Migrant workers in Thailand have limited access to testing and COVID-19 treatment, and many are unable to adhere to public health recommendations due to their living and working conditions. Only a small portion of regular migrants in formal employment are eligible to access the social protection schemes offered by the Royal Thai Government and COVID-19 vaccination in Thailand.
During their migratory journey, the migrants and their families return to Cambodia through both official and unofficial Points of Entry. Migrants who cross the border irregularly with limited or no access to COVID-19 preventive measures, testing or quarantine arrangements can contribute to the risk of COVID-19 spread in their home communities.
The overall goal of the joint programme is to support the Government of Cambodia in implementing a health and human rights' compliant approach to border management. To suppress transmission of the variants of concern into communities, while at the same time responding to the immediate essential health needs of returning migrant workers impacted by COVID-19 pandemic measures in Thailand.
This will be achieved through the following two outcomes:
Outcome 1: The flow of returning migrants at Points of Entry is improved to ensure it is managed using a humanely, dignified and health-compliant approach.
Outcome 2: Appropriate quarantine and return systems are in place for returning migrants that meet their health, well-being and protection needs.
The joint UN response will target three provinces: Banteay Meanchey, Oddor Meanchey and Battambang where the majority migrants cross the border.
The joint programme will build on the existing partnerships with the national authorities: Ministry of Health, and Ministry of Interior (MOI). On the sub-national level, the programme will engage both health and non-health actors, such as provincial authorities, immigration and border police, military police, provincial and district health departments, local NGOs and CSOs.
Only by working together can we ensure a safe and humane return and more inclusive recovery from the COVID-19 pandemic.
Thank you.
UN entities involved in this initiative
IOM
International Organization for Migration
UNFPA
United Nations Population Fund
UNICEF
United Nations Children's Fund
WHO
World Health Organization